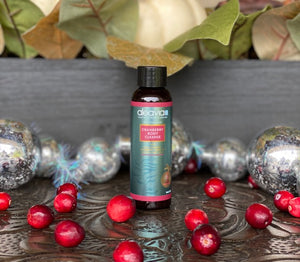 Perfect for plane travel!
I've gotten the bigger size for years and it's the only scent I purchase. I was taking a trip and needed a travel size and was so thankful for it!
Shower gels
Aleavia shower gels are Awesome!! I've never used one that actually leaves your skin smooth most are very drying. The best part is the ingredients - Excellent - No junk!! I'm very pleased with my purchase!
It's weird but good!
At first I wasn't sure about it just cause it wasn't sudsy and wasn't lathering. Then I remembered it's made to gently cleanse and not lather like other soaps. It smells amazing!! Now I know why people talk about it and buy it! Plus it helps out your micro biome which is wonderful!
Great scent and leaves me feeling fresh. Wish it lathered better
Aleavia Cranberry Body Cleanse travel size
I love the Cranberry body cleanse. I'm looking forward to using the travel size this week on a mini vacation. So much easier knowing I don't have to find a smaller container to put the body cleanse in. I ordered enough cranberry body cleanse to last the whole year!!! It's my favorite scent.
---