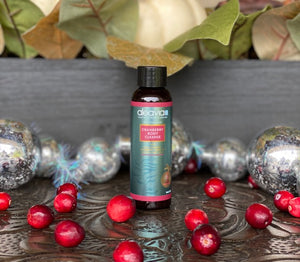 It's weird but good!
At first I wasn't sure about it just cause it wasn't sudsy and wasn't lathering. Then I remembered it's made to gently cleanse and not lather like other soaps. It smells amazing!! Now I know why people talk about it and buy it! Plus it helps out your micro biome which is wonderful!
Aleavia Cranberry Body Cleanse travel size
I love the Cranberry body cleanse. I'm looking forward to using the travel size this week on a mini vacation. So much easier knowing I don't have to find a smaller container to put the body cleanse in. I ordered enough cranberry body cleanse to last the whole year!!! It's my favorite scent.
Aleavia Cranberry Body Cleanse 2 oz Travel Size
I use this soap for me and my baby. I love knowing what goes on our skin is pure and actually good for it! The smell is a amazing too.
---