THE POWER OF PREBIOTICS IN NATURAL SKIN CARE
Aleavia's ingredients are a unique synergistic blend of prebiotics, a new frontier in the world of organic skin care.
Prebiotics are nourishing "superfood" for the skin which naturally feeds the skin's healthy microbes. Prebiotics diminishes harmful bacteria and creates a balanced skin pH. This healthy enzymatic activity stimulated at the cellular level aids in skin restoration, accelerates recovering in problematic skin and repairs skin from blemishes, scars and wounds.
Prebiotics naturally produces hyaluronic acid, improving the skin's moisture content and strengthening the skin's protective barrier, which aids in slowing the aging process. The power of prebiotics unlocks radiant and healthy skin!
Testimonials
Amazing!!

I've had dry skin and hair problems for years, I've been using this body cleanse for about a week on my body, face, and hair (with no conditioner) and my skin has never felt softer or healthier or cleaner!! Best body wash ever

Rachel J
Love !

This was my first purchase but not my last ! I love this stuff .i feel clean after using & my skin doesn't feel stripped in the cold WI weather .

Megan J.
My Favorite!

I have tried so many gentle face cleansers and this is my favorite! It creates enough suds to feel clean but my skin stays hydrated. It has zero heavy fragrance which I love. It just has a simple clean feel and smell and works great!

MtnMamma
The Enzymatic Body Cleanse is the best thing I have used on my skin! My eczema is gone! My skin feels amazing! I've only been using it for a little over 2 weeks and saw results after just a few days!

Kara
Thank you for clearing my skin! I was so scared to give up my chemicals to try to clear my acne but I'm so glad I did! I am on a journey to using clean ingredients!

Chelsea Dawson Bevins
I have only been using these products for the past 10 days and I am so pleased with the results so far!! I am 72 years young and now my skin has never felt and looked better! I have spent so much money over the years on different products claiming to do miracles and have been disappointed with the results until now!! I am excited to look in the mirror again!

Linda T.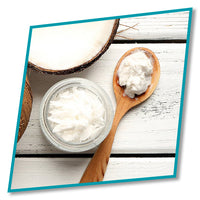 WHO IS ALEAVIA FOR?
Our product line was created for the entire family, and can be used every day to promote better skin health or to heal and soothe chronic conditions. Safe for the whole family...even baby!
Get Some
THE SCIENCE BEHIND ALEAVIA
Your skin's natural ability to protect itself is stripped away when regularly bombarded with harsh, chemically-derived "beauty" products and environmental pollutants. As a result the natural balance of your skin is disrupted causing irritation, acne, eczema, rosacea, dry skin, premature aging and a host of other skin problems. 
Aleavia's exclusive prebiotic formulas work at the cellular level to feed the beneficial skin microbiome on the face and body.  This process allows the good skin microbiome to multiply at a much faster rate and release an enzyme that helps perfectly pH balance the skin and bring about a radiant and glowing complexion for every skin type!
Shop Now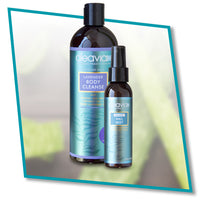 Join Kelly and her guests as she has fun and candid conversation on all things related to health,  wellness running a successful skin care company. 
Click Here to Listen